Speak to our Expert Team About How to Strengthen Your Cyber Security Defenses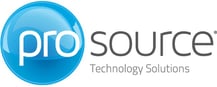 Take Your Cyber Security to the Next Level
The rising number of mobile users, digital applications, and data networks means that individuals and businesses are becoming increasingly vulnerable to cyber exploitation.
At Prosource, we combine products from leading cyber security and technology providers with our best-in-class IT services, solutions, and expertise to help your business operate efficiently, effectively, and securely.
Whether you need a comprehensive approach to your information technology or even just a few more layers of security to add to your toolkit, our expert team has you covered.
Contact us today to discuss your organization's needs and how the Prosource team can help you strengthen your digital defenses.
Get in Touch with Prosource Cyber Security Experts